Board of Directors:
Herman Rodriguez – President
Mayor Mandy Barrera – Vice President
Beatriz Charo – Secretary
Laura Landeros Young – Treasurer
Judge Bobby Gonzalez – Historian
Elva Lopez – Director
Norma Nunez – Director
Committee Directors:
Cottonfest – Herman Rodriguez & Wanda Russell
Winter Wonderland – Lisa Benavides & Herman Rodriguez
Scholarship – Mandy Barrera & Herman Rodriguez
Community Events – Elva Lopez & Laura Young
Nueces County Junior Livestock Show – Mandy Barrera & Elva Lopez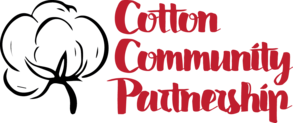 The 34th Annual Cottonfest for Western Nueces County and the Coastal Bend area is fast approaching and will be held at the RMB Regional Fairgrounds September 28-29th 2018. We have modified the Cottonfest Pageant by having the participation of qualified judges and including the entire area. Participation in Cottonfest includes Robstown, Calallen, Tuloso-Midway, West Oso, Alice, Kingsville, Agua Dulce, Orange Grove, Banquete, Bishop and Corpus Christi schools. We are asking for your patronage and support for this annual family oriented event that includes concerts headlined by Metal Shop, tempting food, school age performances, pageant, and gigs for the kids.
Your partnership this year will also support The Drug Free Campaign and Media Day in August, Winter Wonderland in December and other Cotton Community events that promote civic pride. In 2016 Cotton Community Partnership was approved by the IRS for 501c3 exemption status. The purpose of the corporation is to create a charitable organization within the City of Robstown to promote education as well as neighborhood and city beautification that advocates civic pride.
We hope that you will be a proactive supporter through our marketing and partnership opportunities, which includes a Diamond Partnership at $10,000, Platinum Partnerships at $7,500, Gold Partnerships at $5,000, Silver Partnerships at $3,000 and a Bronze Partnerships at $1,000.
We look forward to partnering with you and encourage you to capitalize on this branding shift happening in Robstown. Please become a partner with us to promote civic pride in our community and the Coastal Bend. Thank you for your time and consideration. We can be reached at 361-446-7586 to discuss and answer any questions you may have.
Thank you,
Herman Rodriguez
Board President
City of Robstown
herman@cityofrobstown.com
Wanda Russell
Cottonfest Chair
City of Robstown
wrussell@cityofrobstown.com
EXCITING ANNUAL EVENTS:
Cottonfest: For the past 32 years this annual event has taken place in Robstown. With every passing year Cottonfest has grown.   What started out as a small collection of vendors coming together at a local park has grown to last year over 40 food and merchandise vendors. Cottonfest has been moved indoors at the Richard Borchard Fairgrounds to accommodate the growth of this spectacular event. Cottonfest host live music, a carnival, a bevy of moon jumps as well as a Haunted House along with our local vendors for our community to come together and enjoy every October.
Cottonfest Pageant: Contestants ages 10-13 and 14-18 compete for the title of Junior and Senior Miss Cottonfest Queen. The young ladies are judged on beauty, poise, personality, interview, talent, western and evening wear as well as an on-stage question. The winner of Jr. Miss will receive a savings bond, the winner of Sr. Miss will receive a scholarship to the college of her choice, with the amount to be determined on participation and Corporate Sponsorships.
Children's Winter Wonderland Block Party: A festive Christmas Parade made its way through our city and upon completion, Main St was blocked off and Santa arrived to take photos and hand out over 600 gifts and goody bags to local children. Over 25 vendors participated in making our Winter Wonderland Block party a huge success. A children's carnival with several rides offered free to all kids during the festival and after the parade. Last year's children smiles brought tears to the volunteers and partners, which makes us enthusiastic of this annual event.
Drug Free Campaign & Media Day:   To be hosted in August.
Citizen Community Events;
EMS: On September 26, 2016, all three public safety groups came together to have an event for the community at the fire department. The Robstown EMS Department held a child safety seat check. The police and fire departments handed out safety literature and assisted with refreshments for the kids and parents. Mr. Juan Cueva, the departments only certified CPS technician, checked 40 car seats. Of those 40 seats only 20 passed inspection. The other 20 seats were replaced with new ones and 5 vehicles that had no car seats were given 5 new seats free of charge. With the support of Corporate partnerships this will become a yearly event.
EMS Health Fair– In April in partnership with local healthcare providers a free health fair will be held.
RFD: Every October a Halloween Neighborhood Festival is hosted at the Centennial Plaza on Main Street. Attendees enjoy food, drinks, games, music, a haunted house and a prize giveaway at the annual event is all made possible by the support of Corporate partnerships.
RPD: In October a Crime Prevention Rally is held to inform the citizens how to prevent crime in their community by working with their local police department. Food is served and prizes and gift certificates are given away. Also as part of our ongoing Community Policing we participate in Red Ribbon week at the local schools to promote drug awareness to our youth. Kid friendly drug awareness items such as coloring books are distributed to the students.
Financial Education Series:
Financial literacy classes that focus on credit bureau basics, wants and needs assessment, budgeting and "thinking like a banker" that allow insight into the credit and lending systems in the United States to help the community with their financial challenges.