If you have an emergency, please dial 911.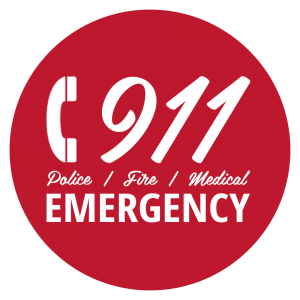 Non-Emergency Number – 387-3531
MOTTO: To Sustain Life
We will hold true to the core values of honor, loyalty, and pride while pursuing the principles of compassion, respect, efficiency, and team work to accomplish our mission.
City of Robstown has a full time staff of 12 employees (8- Paramedics and 4 EMT-Basics). Initial training for EMT-Paramedics and Basics meets Texas Department of Health standards, and covers areas such as advanced cardiac life support, basic pediatric care, and pre-hospital trauma life support.
2 ambulances run 24/7 and 1 ambulance in reserve.
Letter From The Chief
EMS, of course, stands for Emergency Medical Service. These words, in some sense, are in the wrong order. The smallest part of what we do involves truly time-critical life-threatening emergencies. While most of the assistance we give to the community is medical in nature, everything we do is about service: service to our patients, their families and loved ones; service to our community; and service to the people who make up City of Robstown Emergency Medical Services.
Service is more than simply responding to calls. It is evaluating what we do so that we can improve our performance and meet new needs as they become apparent. Service is working with our community to help people better care for themselves and each other. It is taking care of our own people, so they are better able to serve their patients and the community. Through this service, we have the opportunity to save the lives of some, and change the lives of many.
Texas – Emergency Medical Task Force 11
City of Robstown EMS are active members of the Coastal Bend Regional Advisory Council Trauma Service Area U whose mission is to reduce death/disability related to trauma, acute illness, injury and disaster through implementation of appropriate education and well-planned and coordinated disaster and emergency response systems.
City of Robstown EMS department currently has 1 certified Child Passenger Safety (CPS) technician.
City of Robstown EMS is a clinical site for Del Mar College, HALO-Flight EMS and Texas EMS Academy students who are required to complete ambulance ride outs for the EMT to EMT-paramedic program.
EMS Address:
518 E. Avenue B
Robstown, TX 78380
I didn't call for EMS will I still be charged?
The person calling EMS does not receive the bill; the person being treated receives the bill and is the responsible party.
I was involved in an accident; can you bill the person responsible?
We do not bill third parties.
How do I request a copy of my bill and medical record?
Contact our Custodian of Records at 361-933-5211.
What are the current billing rates for ambulance services?
As of May 2016:
The rates for EMS transport are:
Basic Life Support (BLS) Emergency – $550
Advanced Life Support (ALS1) Emergency – $700
Advanced Life Support (ALS2) Emergency – $800
Mileage (per loaded mile) – $10
The rates for EMS no-transport are:
NO TREAT/NO TRANSPORTS – $75.00
TREAT/NO TRANSPORTS – $150.00
Is my patient information confidential?
Yes, all HIPPA laws are strictly followed.