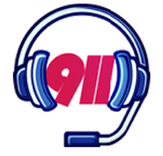 The Robstown Police Communications Center is the primary answering point for all 9-1-1 emergency calls in the City of Robstown.  Our Communication Center operates 24 hours a day, 7 days a week.   We are the direct link between citizens, Officers, Fire and EMS personnel in providing a call for service.
Dispatchers often encounter irate, frustrated or frightened citizens needing help.  During emergency situations, dispatchers must operate with the utmost calm and efficiency in order to control the flow of information.  Because each incoming call may vary from a request for general information to a life threatening incident, the Dispatcher must ask specific questions and control the conversation to accurately prioritize the call and assign it to a Police Officer or Fire/EMS.
For all non-emergency calls, and or questions, call (361) 387-3531.